Poland Legalizes Medical Cannabis Just Like Germany, Israel, Canada, Spain etc.
Poland legalized medical cannabis last week, after a long battle in parliament. Another example of another day, another country moving more swiftly into legalization than the US.
On November 1, just three months after President Andrjez Duda approved the bill, legalization moved pretty quickly. Cannabis use in Poland received overwhelming support from parliament as well as Poland's Health Care Committee, making the country the latest in the European Union to legalize cannabis for medical use.
November 1 marked the day that new regulations were set in place, where cannabis from imported sources would be legally allowed to be processed in Polish pharmacies provided that it was recorded in the Office for Registration of Medical Products. Poland's pharmacists are already equipped to make the medications, based on feedback from the Polish Pharmaceutical Chamber (PPC). They also added that pharmacists would have access to specialist training if needed.
"Given the fact that there are nearly 15,000 pharmacies in Poland, an overwhelming majority is authorized to make prescription drugs – that's around 90 percent," said a spokesman. "It is estimated that up to 300,000 patients could qualify for medical marijuana treatment."
Poland's new laws will permit patients of many ailments to use medical cannabis, including those diagnosed with epilepsy, chronic pain, multiple sclerosis, as well as patients undergoing chemotherapy.
However, Poland's problems lie in the absence of a domestic grow program.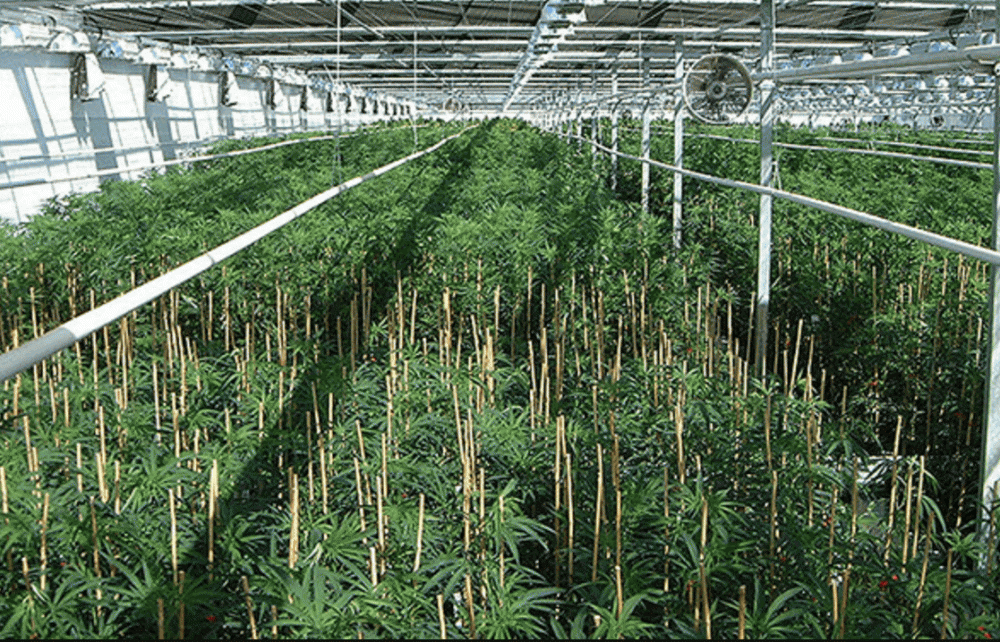 Inadequate Supply Poses A Problem
According to Dr. Marek Bachanski, a pediatric neurologist and a top medical cannabis practitioner in Poland, cannabis oil has significantly improved the lives of children suffering from epilepsy. Dr. Bachanski thinks that the new laws will still present numerous obstacles for patients. "Polish patients will have very limited access to this type of treatment because we don't produce medical marijuana domestically," he says, criticizing the fact that operators and patients won't be allowed to grow their own medicine.
As a consequence, it's going to be more expensive for patients to get a hold of their medicine. Despite the fact that imported cannabis is allowed, Dr. Bachanski says that it will be insufficient. Currently, Poland gets their cannabis from the Netherlands but experts say that adequate supplies won't be around until next year.
This is the reason why MP Piotr Liroy-Marzec, one of the authors of the bill and a prominent advocate of medical cannabis use in Poland, is working hard in order to make amendments to the law so that domestic cultivation will be allowed. Liroy-Marzec also has plans of opening a Polish Institute of Cannabis with the intention of educating doctors, pharmacists, and officials about medical cannabis. Just like with the United States, Dr. Bachanski finds that "juts a handful" of Polish doctors are equipped with the knowledge of using MMJ as treatment. Additionally, pharmacists also don't have enough knowledge to write prescriptions for different kinds of cannabis.
EU rules state that patients who can't get their prescriptions in Poland are able to do so in the 13 other member states where MMJ is legal. However, critics warn that the high costs of obtaining medicine from abroad can make this option no longer feasible for many Poles. They think that more legislation is needed to allow domestic production and processing of the plant to reduce costs and ensure access to more patients.
But according to Polish Health Minister Konstanty Radziwill, these concerns are exaggerated, referring to the dozens of patients, particularly children, who are already recipients of special funding and import permits for MMJ albeit on a case-to-case basis.
Expansive Law
Even though Poland's law may seem like its still in its infancy, the rules around it are still considered expansive. Pharmacies can legally process cannabis and manufacture it into resins, tinctures, concentrates, and oils; they can also sell it in dried flower form. Poland's law also eliminates THC restrictions on cannabis oil, enabling patients to access cannabis oil that's either dominant in CBD or THC based on their symptoms.
One interesting aspect of Poland's MMJ law is that they didn't set a cap on qualifying conditions. In fact, no specific conditions have been listed at all because the bill was drafted to be open-ended in nature, intentionally. Lawmakers did this on purpose so that doctors could have the liberty to expand access to MMJ depending on new research for its applications.
https://cannabis.net